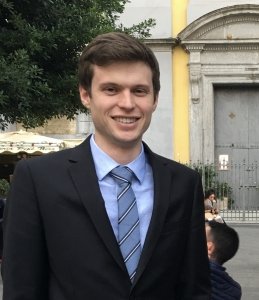 I am a Research Scholar at the International Institute for Applied Systems Analysis (IIASA) in the Equity and Justice research group. My research focuses on environmental, health, and development economics. I work on the economic implications of climate change for labor supply, inequality, and international conflict, and how these can be mitigated by policy. In particular, recently I have focused on how finance can be directed toward achieving climate goals. I was previously a Research Associate at the Qatar Centre for Global Banking & Finance at King's Business School, King's College London. I have also been a Visiting Climate Change Graz Post Doc Fellow at the University of Graz, a postdoc at the RFF-CMCC European Institute on Economics and the Environment (EIEE) in Milan, and Adjunct Professor at IE University in Madrid.  I completed my Ph.D. in Sustainable Development at the School of International and Public Affairs at Columbia University in 2019. I graduated magna cum laude with a B.S. in Applied Mathematics from the School of Engineering and Applied Science at Columbia University and received the Applied Mathematics Faculty Award.
Recent Work:
"Climate Change, International Migration, and Interstate Conflict", Cattaneo, C. and Foreman, T. Ecological Economics. 2023.
Blog post in Global Policy: "Sustainable finance: the rise of the "E" in ESG" with Adam William Chalmers, Robyn Klingler-Vidra, David Aikman, and Karlygash Kuralbayev. February 2023.